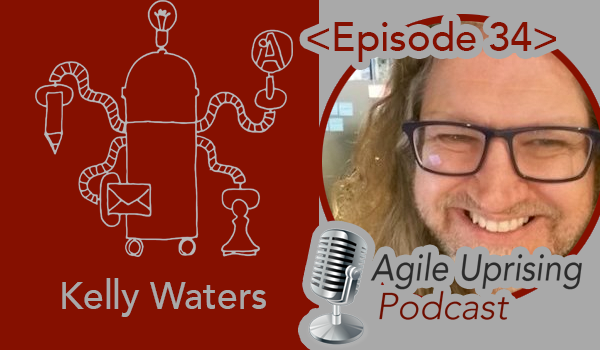 In this episode, Ryan Lockard speaks with Kelly Waters. Kelly is the CEO of 101 Ways and also works for clients as an Interim Director or Executive Consultant.  He has 30 years experience in the software industry, working his way from developer to tech lead to project manager to CTO.  He has over 20 years experience in the media/publishing industry and has also worked as Transformation Practice Lead for ThoughtWorks Australia, advising executives in the financial services industry on agile transformation.  In 2010, Kelly won an award for being the 'Most Valuable Agile Player in the UK' and his blog 'All About Agile' was started in 2007 helping people with all aspects of agile adoption.
Kelly shares with us his unique insight in the growth of Agile and the international perspective he has working in the US, Europe and Australia.  Also, hear about the explosive growth 101 Ways has realized in the past 12 months.
Read more about Kelly at 101 Ways, and connect with him on LinkedIn.
If you are not yet a subscriber to the Agile Uprising podcast, please find us on your podcasting app of choice and subscribe.  Please also consider following us on twitter (@AgileUprising) and joining the Agile Uprising Coalition!
Source: Libsyn RSS