Manifesto Co-Author Review: Alistair Cockburn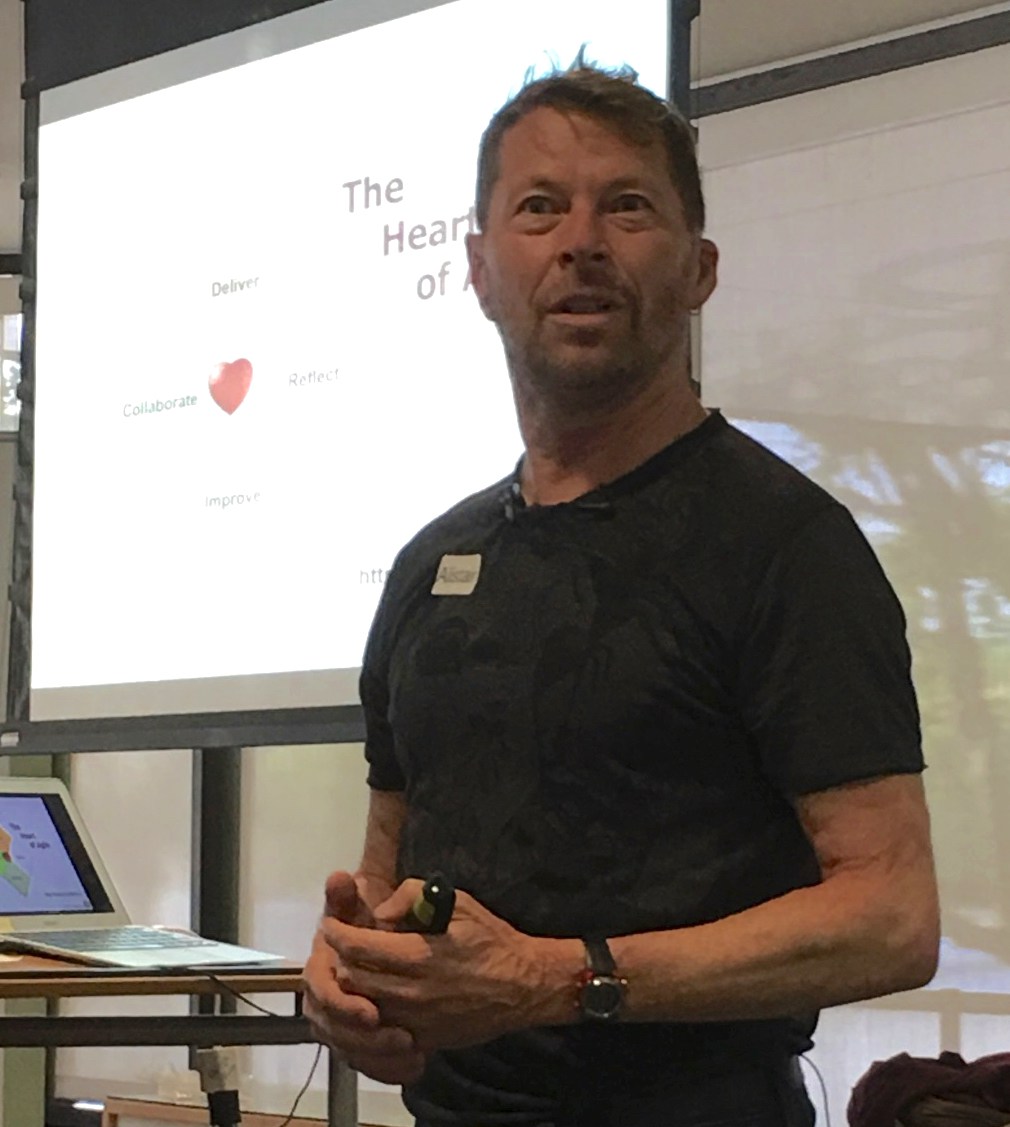 An interview with the co-author of the manifesto, Crystal method founder, author, trainer, and global agile speaker Alistair Cockburn.  Alistair provides in depth context into what he was doing prior to, and during the manifesto creation.  Alistair is also presented with the notes Jon Kern shared, and his reaction to some notes is quite compelling as he sees what Jon hand-wrote next to his name!
Feb 22 2017 Update:
In our state of podcasting newness, we forgot to ask Alistair his hopes for the future of agile and its practitioners.  He gracefully sat with us again for a brief addendum to his episode.  The new content starts around minute 32, but the entire show is worth a re-listen!  He discusses his paper 'Collaboration: The dance of contribution', the upcoming events with his Heart of Agile conference (Pittsburgh event is April 27 2017).  Alistair even mentions his work with Teachable.com, when this links are ready we will update these notes.